African warrior african warrior - African Baby Names - Babynology
As to differences of style, regularities of form and tradition do occur such that it is possible to attribute particular African art objects to particular places, regions, or periods. Four distinct variables make this kind of stylistic identification possible. The first is geography, in that, all other things being equal, people in different places tend to make or do things in different ways. The second is technology, in that in some areas differences of style depend on the material employed. The third is individuality, in that an expert can identify the works of individual artists; inability to do so usually derives from a lack of familiarity. The fourth is institution, in that the creation of works of art takes place under the influence of the social and cultural institutions characteristic of any given location. But artifacts can be traded and then copied; artists themselves can travel; institutions, complete with associated artifacts, can move or spread from one area to another, sometimes because they are copied by a neighbouring people, sometimes because they are purchased, and sometimes as a result of conquest. The end result is a stylistic complexity in African art that defies easy classification. The names previously understood as referring to tribes can continue to be used, however, as convenient shorthand as long as it is realized that they do not all represent equivalent categories. One tribal name may refer to a group numbering no more than a few thousand; another may refer to the language spoken in a given area; yet another may describe an empire comprising peoples of distinct historical identities.
"If you the men of Ashanti will not go forward, then we will. We the women will. I shall call upon you my fellow women. We will fight the white men. We will fight until the last of us falls in the battlefield."
Undoubtedly,
the most celebrated and socially successful architect
ever to come out of Springfield, Missouri was....
"Don Russell"
Even from the beginning in the early 1930's,
to have a Don Russell home,
bestows upon its owner a certain "cachet"
of social and financial success!
One of Don's greatest regrets
is that he never dated his plans
that were so meticulously drawn
that they were almost a work of art in themselves!
He wanted every home
to adapt itself to its own environment,
surrounded by huge "exposed" beams and skylights
as part of every roof.
So as fate would have it,
an idea to build a house
over a peaceful rolling natural spring
was born in 1960.
Massive steel I-beams support the house over the water
while huge wood beams, taken from a dam at one time,
measuring 30" square and 60'long
support the roof of the portico
on perhaps the most iconic and unique
Don Russell home ever constructed.
Fast forward 47 years,
3 owners, and the special property on Lone Pine
would be named by
Michael and Lisa Willhoit,
"The African Queen."
Though only a dream at this time,
with tons of hard work, planning,
and never forgetting to follow your dream,
the property was finally purchased
by the Willhoit's on September 9, 2013!
Without question,
a day we will never forget as "The African Queen"
was to start on its remarkable transformation!
So perhaps after years of speculation and mystery,
the home on Lone Pine Avenue in Springfield Missouri
is finally complete.
The finished product is nothing short of spectacular.
Carefully finished and furnished with
custom, hand-made one-off pieces,
gathered from all over the world.
These pieces include:

The 550,000 mosaic piece wood floor
(with No Expense spared at a cost of $400,000)
for a MERE 900 square feet!)
assembled out of: Oak, Walnut and Ebony
that also includes a 17 foot long, 20,000 piece 3-D African Crocodile
by Archeypal Imagery's Avedis Duvenjian and Vartan Arutyunian out of Armenia and New York.

Teak, reclaimed wood flooring strips,
taken out of a building in Indonesia in 1750.

Massive 8 Foot by 5 Foot Glass Floor
Almost 2 inches thick and manufactured by same company
that made the windows for the NASA Space Shuttles!

Special Commissioned 2" Custom Cut Shake Roof from British Columbia

Custom front doors from Goa, India,
taken out of a Mausoleum in 1820.

Dual 19th century American cast iron architectural
roaring lion masks found at a Connecticut estate in 1900.

Six totally handmade custom pieces from Paris France
by Michel Haillard of Tribale Poursuite's with names of
Karpat, Blandhin, Derzou, Descriptif, Mysteria, and Enty2.

Two 7' tall hand-carved wooden tusks cut in Africa in 1890.

Cast Iron Elephant dinner table with smoked glass from Miami Florida

A 6' Lion needlepoint tapestry completed in Italy in 1780.

African Mammoth Elephant Wall Art Painting by a
13 Year Old African Girl From Johannesburg

Maitland Smith Verdigris Bronze Patina
Monkey Lamp with Pennshell Shade

Original Antique Map of Africa published by
Emannuel Bowen in London Circa 1787
Framed in Antique Bamboo

A wild boar and fallow deer chair made in Germany in the 1860's.

Four inch thick Carthage stone custom kitchen counter top
over 1000 years old from Carthage Missouri.

Venetian Style Antique Painted Bombe Commode Circa 1750 from Italy

Hand Carved Large Teak Entertainment Center Circa 1890 from Africa

Brutalist Copper Palm Tree floor lamp
in the style of Tom Greene and Maison Janson

Custom commissioned 8 Legged Genuine Impala Horn
Zebra Hide Chair From Africa

Three handmade lighted Kudu Chandeliers from Cody's in Montana.

Custom Commissioned Cheetah hide arm chair (One of One)

Huge Antique Armor from Inda Circa 1880
with tons of visable history and verdigris

55 Million year old Large Diplomystus Fossil Fish

A 6' tall Fallow Deer Chandelier from England.

A custom ordered handmade full size copper hot tub
from Diamond Spa's in Colorado built into the bluff along with a
hammered out copper slipper tub made especially for Lisa.

Ostrich Egg Lights mounted on Gemsbok Horns from the Serengeti

Zebra kitchen stools all handmade in Johannesburg South Africa.

Huge Copper Warrior framed picture from France, around 1900.

A one Off Mosquito made in 1974 in Paris by Jack Duvall Brasseur.

1930's Teak Swan Bed carved in France (Unreal)

Tortoise Shell tables and Lamps from California.

Arnie Norell Chair made in Sweden in 1960.

Hand carved elephant wall mount from Sierraleone,
West Africa, brought to the US in 1960.

A Marine Natural Wunderkammer Specimen Porcupine Fish
tetrodoncutcutia caught and mounted in Milano Italy in 1880.

A large Burchell Zebra skin rug taken in the 1950's.

200 Year Old Monumental Cactus Skeleton from Arizona

A bone dish with lion from Great Britain made in 1750.

A Benin Bronze fish sculpture from 1920.

Fretwork custom made Elephant office desk.

Italian hand sewn antique wingback master chair,
recovered with reclaimed weathered leather.

Ten skin Colobus Monkey rug
sewn together in the 1940's in West Africa.

Vintage bamboo arm chair with
polished steel lion heads and claw feet.

2 Antique Bronze Cobra Candle Holders Circa 1800 From Persia

Antique console lion wooden head from Belgium.

Hand Carved Gnarled Teak Oval Mirrors

Custom Specially Constructed 58" X 48" X 20" 265 Gallon
Salt Water Aquarium made by Harold at Underwater Worlds
Located in Springfield Missouri.

Entry horned night light from Germany in 1930.

Maitland Smith Crocodile Hemmingway Style Arm Chairs

3,000 year old petrified wood made into sinks from Central Java Indonesia.

Huge handmade 15' custom African Warrior statue
made by local craftsmen Tom Ehlers and James Hall.

A 3,000 pound bronze Rhino from London.

A 3,000 pound Elephant from Thailand.

A bronze Leopard cast on a fallen tree branch from New York.

A Baboon, full body mount.

King of the jungle; 650 pound male Lion, full body mount.

Finally, a magnificent oil painting of a side view of a lions face
by my daughter Autumn Courtney carefully displayed in the front foyer.

Designing the striking landscaping
took just as much thought and planning
as the home's interior.
The breathtaking water features and grounds
were drawn and created by
Steven Butts of Houston, Texas.
His design is what really accented
the natural spring fed creek
that runs under the Queen all year round at 55 degrees.
Cliff Fitzwater of Fitz-Water Design
did unbelievable job making the lake,
bubbling rock and 17' half moon 4' waterfall
a focal point of the entire African Queen Estate.
This Sprawling Estate of 6 M/L Acres is located
WITHIN the City Limits of Springfield, Missouri!! WOW!!!!
Unheard of Acreage in this day and age!!
All and all,
a 10 year dream was finally completed
after two intense years
by Michael Dobbs and Eric Stuhlsatz Homes LLC,
along with the finest craftsmen from all over the World.
Please, enjoy The African Queen in its entire splendor!
The African Queen Estate is WITHOUT QUESTION
One of the Most Iconic, Unique, Handmade, "One of One"
Exotically furnished Properties available ANYWHERE in the Country!
After an extensive 36 Hour Photo Shoot
the final photos were hand selected by Michael and Lisa
and a specially commissioned Hard Bound Book
measuring 13" X 11" with 57 pages was created!
This is available upon request for a nominal fee
If you see the book and have the Money
You will BUY THIS PROPERTY!
Michael B. and Lisa L. Willhoit
African art : African art , the visual arts of native Africa, particularly sub-Saharan Africa, including such media as sculpture, painting, pottery, rock art, textiles ...
Also from Ghana, the Lobi people of Cape Coast perform the Bawa dance. It is primarily a prayer, thanksgiving, and general celebratory dance. The following video has a nice intro to the dance.
is not in any way responsible for the content of the pages to which it links. We encourage you to if ever find a link in question pertaining to illegal or copyrighted content to contact us and it will be reviewed promptly for removal from this website.
The Dogon people of Mali had 78 different types of masks, each of which were used for a different type of ceremony
One of Picasso's most famous paintings, "Les Demoiselles d'Avignon," is credited as the beginning of his Rose Period and appears highly influenced by African Fang masks
The elongated faces of Amadeo Modigliani's paintings were greatly inspired by African masks, most notably those of the Baule people of what is now the Ivory Coast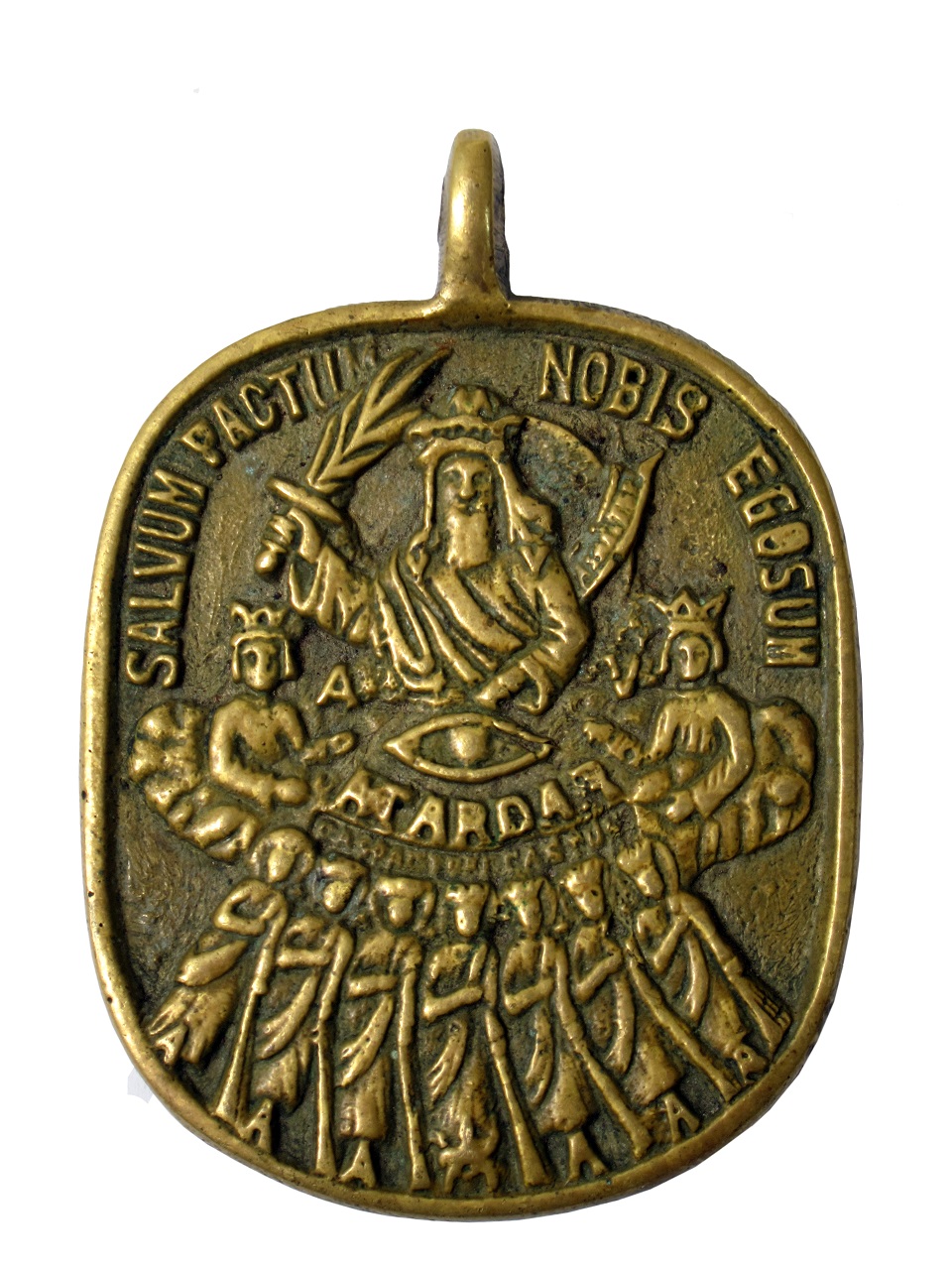 ti.ringlingbrotherscircus.info